Wanting to lower your auto insurance rate?
Toyota Financial Services shares which major vehicle factors could help you do just that.
Auto insurance rates can seem like a mystery. Your friends at Toyota Financial Services (TFS) have put together a simple list of the factors that can affect your rates, what you can do to ensure your rates are the lowest they can be, and which TFS programs or services may be able to help.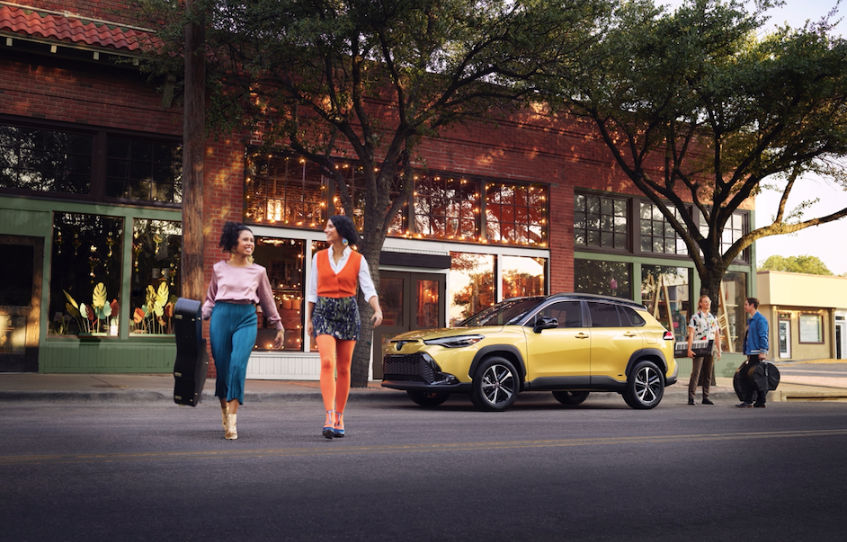 Luckily, there are many factors you can affect—the type of vehicle you drive, how much you drive, and the cost of your car are major factors in the cost to insure it. Your driving record is another. Careful drivers generally pay less, according to Policy Genius, so following the rules of the road may lead to cash in your wallet.
According to the Insurance Information Institute, the cost of repairs and maintenance, engine size and the overall safety record of the vehicle may be factors that affect insurance rates.
In 2023, Toyota Motor Corp. earned the most awards on the Insurance Institute for Highway Safety's list of safe vehicles. IIHS has built a great online tool for learning about your vehicle's safety here. 
According to Nerd Wallet, the amount you pay for auto insurance increases with the number of claims you file. Keeping a well-maintained vehicle may help decrease the chance of an accident caused by a mechanical issue—such as a tire blowout or engine failure—but consistent vehicle maintenance can seem daunting or hard to budget for. The key word there is seem. TFS has a whole slew of ways to help keep your vehicle in its best condition, which may decrease potential claims and may lower your insurance cost. 
TFS' tools and services are designed to help keep your Toyota in tip-top condition while taking the guesswork out of maintenance and repair. Since a well-maintained vehicle is a safer vehicle, a Vehicle Service Agreement (VSA) from TFS is a win-win.
Love to lease? We don't blame you. Leasing a new Toyota vehicle allows drivers to enjoy the best of both worlds: driving a brand-new Toyota paired with the freedom to change vehicles at lease-end. Our Excess Wear & Use Protection plans were created for you. Never again will you worry about paying out of pocket for covered excess wear and use damage.  
A Toyota Prepaid Maintenance plan can also go a long way in helping keep insurance premiums in check. Its coverage that means you'll avoid rising maintenance costs while protecting your vehicle with maintenance performed by Toyota-trained technicians. 
These plans are an added layer of security on top of the already-fantastic value of owning or leasing a Toyota vehicle. In fact, Auto List recently released a rundown of the top ten cars that require the least maintenance, and the Toyota Prius, Corolla, Camry, and Supra all made the list. But wait, there's more. WalletHub's list of the 10 least expensive vehicles to insure includes Toyota vehicles, too: Sienna, Highlander, and Tacoma. 
Toyota vehicles are stylish, safe, and fun to drive, not to mention an excellent value. Your friends at TFS are here to help you make the most of your Toyota ownership experience today, tomorrow, and well into the future.
The information in this blog is offered for informational purposes only. Any product names, logos, brands, images, and other trademarks featured or referred to within the Toyota Financial Services (TFS) website are the property of their respective trademark holders. These trademark holders are not affiliated with TFS and do not sponsor or endorse TFS, or any of its respective websites, products, or comments unless otherwise disclosed. TFS declares no affiliation, sponsorship, nor any partnerships with any registered trademarks unless otherwise disclosed. By clicking on a hyperlink contained within this blog, you may be directed to a third-party website and will be subject to the terms of that website, including those relating to confidentiality, data privacy and security.