Weighing Your Options: Buy vs. Lease
There are benefits to each. Find out which option is right for you.
It's time for a new car, and your friends at Toyota Financial Services (TFS) are standing by to help you find the car of your dreams on the best possible terms for your needs. There are some big decisions to make. Camry or Grand Highlander? In stylish Wind Chill Pearl or Midnight Black Metallic? All the bells and whistles or just the basics? Once you've narrowed those down, it's time to think about your financing options. Will you lease or buy? We're here to help you weigh your options.
TFS wants to make sure you choose the type of financing that works best for you. It's a big decision! Leasing and buying Toyota vehicles are both terrific options. Let's start with how each option works. 
Buying
Cars can be bought outright, or with loans, also referred to as 'financing.'  When most people buy a car, they finance most of its purchase price1. Experian reports that some 80 percent of new car purchases were financed in 2022. This may mean making a down payment, and then making monthly payments for the duration of the loan. Common car loan lengths are 48, 60, 72, or even 84 months.    

The size of your monthly payment can be determined by how much your down payment is (if a down payment is necessary), how much you are borrowing, how long your loan term is, and what the annual percentage rate (APR) on your loan is. The APR is a measure of how much it costs to borrow the money for your car, expressed as a yearly rate. The APR includes the interest rate, and certain fees required to get the loan. The higher the APR, the more you will pay over the length of your loan. You'll also need to factor in your credit score.
The duration of your loan is another important consideration. A 48 or 60-month loan will cost you much less in total than a 72 or 84-month loan because the duration of months you're paying interest is much shorter. It may be tempting to opt for a longer loan to lower your monthly payment, but it's important to weigh the total cost as well. And know that each time you make your payments, you are building equity in the vehicle. This equity can be used as a down payment on a future car purchase.
So if you plan on keeping your car after completing the loan payments or have plans on modifying the vehicle to reflect your personal style, buying is a good option.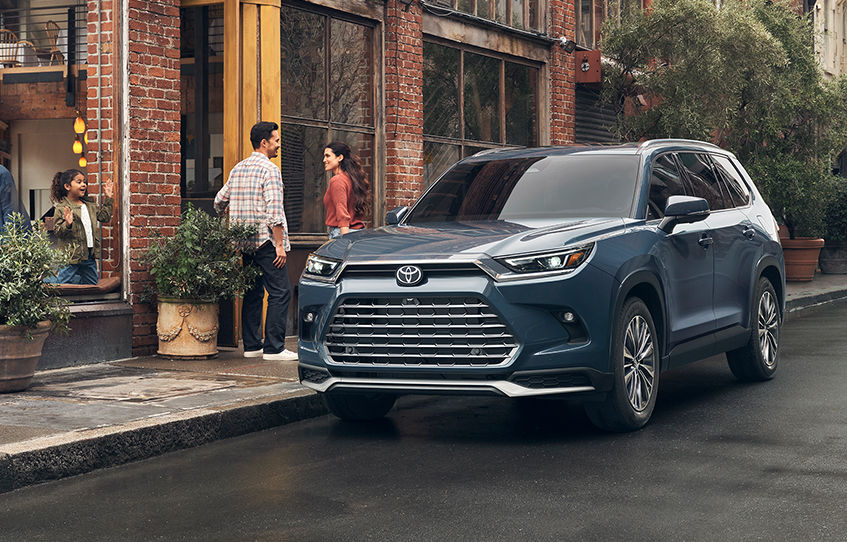 Leasing
The nice thing about leasing? Monthly lease payments will likely be lower than monthly purchase payments, according to Consumer Reports, because you will mainly be paying for the vehicle's depreciation, not for ownership of the vehicle itself.

When you lease a car, you are paying a monthly fee to use the car for a specific number of miles during a specific amount of time. You will need to agree on the amount of miles at the beginning of your lease. Any additional mileage exceeding the total allowable standard mileage may result in a charge assessment. Make sure to choose the plan that best fits your needs!

For shorter-term leases (up to 36 months), the car may remain under warranty, and your lease agreement will stipulate whether you will be required to maintain it. Factors that determine your monthly lease payments are the lease duration, the number of miles you plan to drive, and the make and model of the car. 

Leases typically last 24-48 months, according to Car and Driver, with the first payment due at signing. Also due at signing could be a refundable security deposit, acquisition fee, taxes and a capitalized cost reduction, similar to a down payment. There is no interest paid on a lease. However, there is a rent charge factor, which sounds more complicated than it is. Simply put, it's a method for determining how much you'll pay in monthly finance charges during the lease, determined by your credit score.  

A couple of other helpful terms to know are 'residual value,' which is the projected value of the vehicle at the end of the lease, and 'depreciation,' which is the rate at which a vehicle's value decreases over time.

Since you won't own the car, it's possible to drive a new car every few years without ever having to worry about selling or trading in your old car; however, you won't gain any ownership with your monthly payments.

Still not sure which is the better option for you? Your friends at TFS are happy to talk with you about what might be best for your needs. Give us a call at 800.874.8822, and we'll walk you through your financing options. When it comes to deciding between a RAV4 or a Camry, that's up to you!  

The information in this blog is offered for informational purposes only. Any product names, logos, brands, images, and other trademarks featured or referred to within the Toyota Financial Services (TFS) website are the property of their respective trademark holders. These trademark holders are not affiliated with TFS and do not sponsor or endorse TFS, or any of its respective websites, products, or comments unless otherwise disclosed. TFS declares no affiliation, sponsorship, nor any partnerships with any registered trademarks unless otherwise disclosed. By clicking on a hyperlink contained within this blog, you may be directed to a third-party website and will be subject to the terms of that website, including those relating to confidentiality, data privacy and security.