Toyota Owner Profile Sean Ross: Five Toyotas, Loads of Adventure and Plenty of Peace of Mind
Meet five-time Toyota owner Sean Ross. His work as a filmmaker, active family life and love of the great outdoors make the Toyota Highlander the perfect vehicle for his lifestyle.
"Our Toyotas have really been our means to adventure for the past nine years and are really part of the family," said five-time Toyota owner Sean Ross. "They've enabled us to do what we love most: get out into nature and explore the West. Whether it's camping and surfing in Malibu or exploring the National Parks from Joshua Tree, Zion, Yosemite, and Olympic, there are so many beautiful experiences we've had in our Toyotas. I've also been lucky enough to film some commercials for Toyota, which have brought me to incredible places to work with even more incredible people."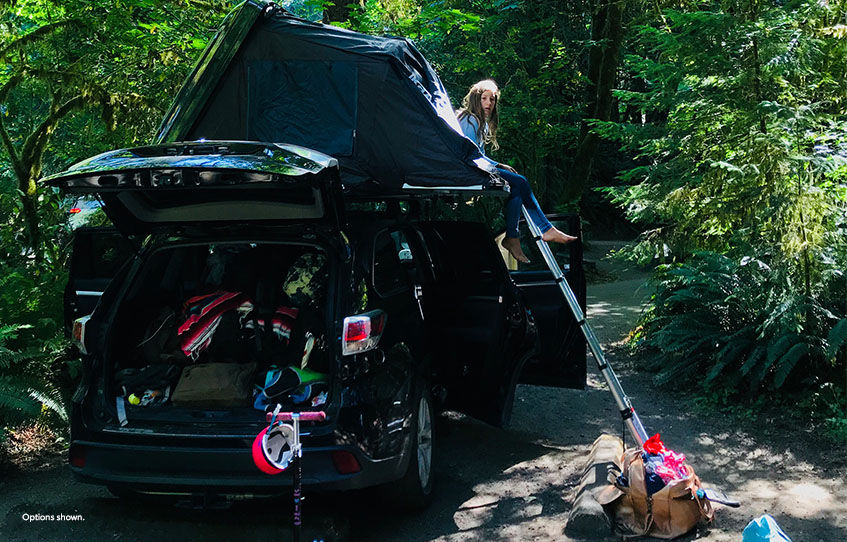 Ross, a director, photographer and avid outdoor enthusiast, lives with his adventure-loving family in Santa Monica, California. At the moment, they lease two Toyota Highlanders (2016 & 2018 LE AWD) through TFS and Toyota of Orange. His very first vehicle was a Toyota pickup, and he has also owned a Prius and a trio of black Highlanders.
Ross, his family and their current pair of Highlanders work hard and play harder. Highlanders, with their rugged good looks and all-wheel drive performance are the perfect vehicle choice for them. "As any of our friends can tell you, we really use our cars. Having Excess Wear and Use Protection has been essential for us. While we have insurance to cover any major damage, there is peace of mind knowing we don't need to be precious with our vehicles. Not once have we worried about heading out to explore the outdoors because of scratches or muddying up the interior. The vehicle can handle almost anything you throw at, and we love knowing that we can push the limits without regretting it later," he said.

At Toyota Financial Services we love that Toyota owners squeeze every drop of fun out of life and that Toyota vehicles are such a big part of that. Programs like Excess Wear and Use Protection were created to take the worry out of Toyota ownership.

Another great option for adventure-loving Toyota drivers is Tire & Wheel Protection, which adds even more peace of mind. With Tire & Wheel Protection, we'll help keep your tires, wheels and your budget intact with protection that's available for up to 6 years. At the Gold level, Tire & Wheel Protection is just that, tires and wheels. With no limit to the number of covered claims, coverage for replaced tires continues during the term of the agreement as long as they meet your vehicle manufacturer's size specifications. At the Platinum level, you'll also receive paintless dent and windshield repair. You can add key replacement protection to Gold or Platinum plans or purchase it as stand-alone coverage on its own.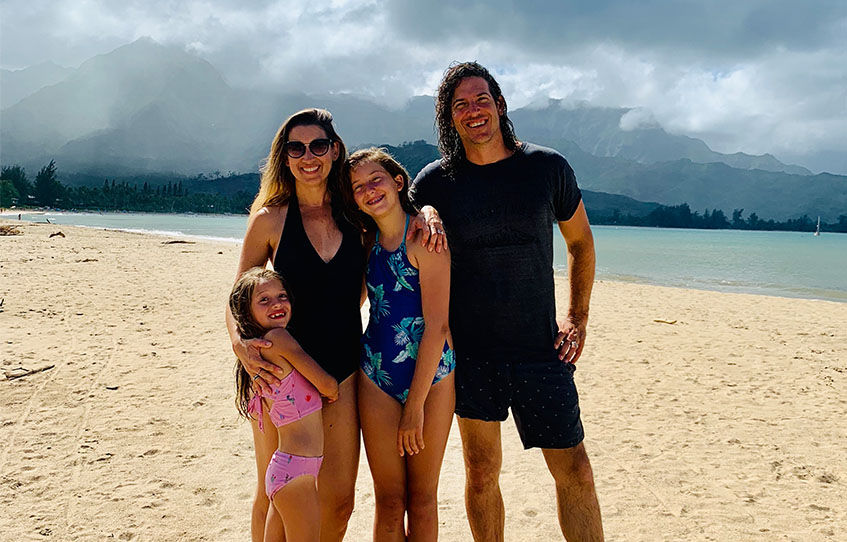 Ross likes that service is always reliable just like his vehicles. It's plug-and-play: he never really has to think about it again until it's time to turn the vehicle in. He's found financing through TFS to be equally flexible, adaptable to his unique needs. "Financing with TFS is always so easy and has historically been the best value for our leasing needs. When you're there getting the vehicle, you've fallen in love with it and they've made it simple and painless. We have used TFS to finance all but one of our Toyotas," Ross said.
"In fact, the last Highlander we turned in had just enough miles left to do an epic send-off trip to Big Sur before the bittersweet day we brought it back to the dealer. Quite often, I wish these cars could talk. If they could, they would help us relive the many incredible moments we've shared together," he said.

Epic trips, lots of fun, plug-and-play service and plenty of peace of mind. That's how we roll at TFS.

The information in this blog is offered for informational purposes only. Any product names, logos, brands, images, and other trademarks featured or referred to within the Toyota Financial Services (TFS) website are the property of their respective trademark holders. These trademark holders are not affiliated with TFS and do not sponsor or endorse TFS, or any of its respective websites, products, or comments unless otherwise disclosed. TFS declares no affiliation, sponsorship, nor any partnerships with any registered trademarks unless otherwise disclosed. By clicking on a hyperlink contained within this blog, you may be directed to a third-party website and will be subject to the terms of that website, including those relating to confidentiality, data privacy and security.
Work hard and play harder? We've got the right Toyota – and the right protection plans – for you!