Treat Yourself to a New Toyota!
Planning your purchase is easier than you think.
You've decided to treat yourself to a new Toyota. Good for you! You've scoured the internet and found your dream Toyota. But how much can you afford to spend on your new ride?
We've put together some budgeting guidelines you can use to help you make the best choice, while still balancing your budget. Factors to think about include deciphering how much of a monthly payment your budget will allow, whether to purchase voluntary protection products, whether to buy, lease, purchase a Certified Pre-Owned Toyota Vehicle or a brand new one, and, of course, what color your new Toyota should be. 
To figure out how much you should spend on your new Toyota, start by looking at your monthly income, after taxes. No more than half of your income should be dedicated to 'needs,' and the other half to things you want, plus savings.  From your 'needs' half, subtract what you pay for housing, utilities, groceries, childcare and insurance. You'll also subtract things like student loans and credit card payments. Now that you know what you have to work with, decide how much of the remaining funds you'd like to use for your monthly auto budget, which will include monthly payments, fuel or charging, maintenance and things like tolls or parking.   
Budgeting month-to-month is easier when costs are fixed (the same each month) rather than variable. Your Toyota monthly lease or loan payment will be fixed. Tolls and parking are also likely fixed. Your friends at TFS have created a way to 'fix' the cost of routine maintenance and more, whether you lease or buy, new or Certified Used. We've got five plans for you to explore: Vehicle Service Agreements (great for unexpected issues); Guaranteed Auto Protection also known as GAP (protects you from paying out-of-pocket in the case of a total loss); Prepaid Maintenance Plans; Tire and Wheel Protection, and for folks who lease, Excess Wear & Use Protection.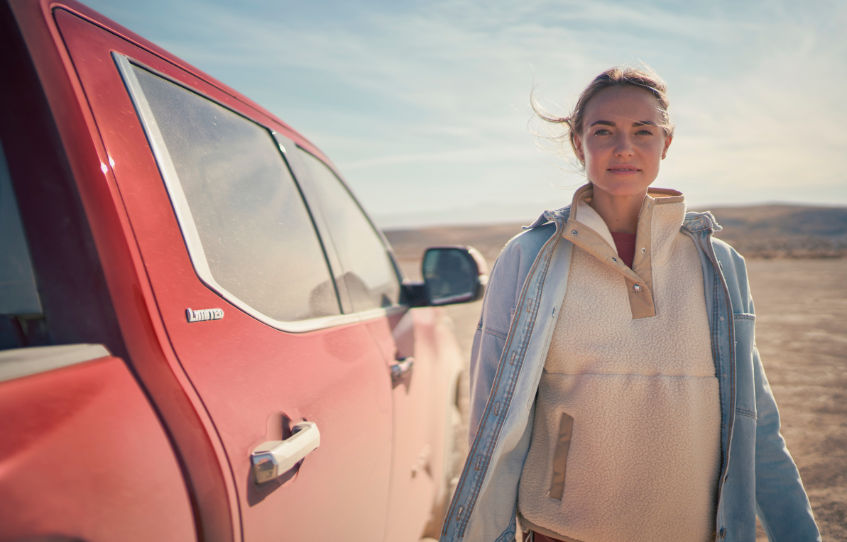 Next decision: should you buy or lease? There are plenty of benefits to either choice. You'll want to factor in things like how much you drive, how often you prefer to replace your vehicle or whether you usually trade-in or sell your vehicle before you buy a new one. Since we think shopping for a new vehicle should be fun, we've created a simple quiz, designed to help drive your decision. . You'll also want to take a peek at your credit score, which will help determine your borrowing power and interest rate. Credit is a key factor. Check out our comprehensive explanation and guide to boosting your credit score.
Whew! Congratulations – you're making decisions like a boss! Now for the fun part: Ready, Set, TEST DRIVE at your local Toyota dealer.
The information in this blog is offered for informational purposes only. Any product names, logos, brands, images, and other trademarks featured or referred to within the Toyota Financial Services (TFS) website are the property of their respective trademark holders. These trademark holders are not affiliated with TFS and do not sponsor or endorse TFS, or any of its respective websites, products, or comments unless otherwise disclosed. TFS declares no affiliation, sponsorship, nor any partnerships with any registered trademarks unless otherwise disclosed. By clicking on a hyperlink contained within this blog, you may be directed to a third-party website and will be subject to the terms of that website, including those relating to confidentiality, data privacy and security.
Whether you're leasing or purchasing new or Toyota Certified Used, you'll want to be smart about your budget.