The Lease-End Process
What you need to know to avoid any last-minute surprises.
The end of your Toyota lease can be an exciting time, filled with options, and there are a few responsibilities you'll want to take care of as well. Toyota Financial Services (TFS) wants to help make your end of lease process as simple, easy and pleasant as your beginning of lease process. It's important to us that you feel informed and supported every step of the way. We're always here to help and have created lots of tools to guide your lease-return and next-step decision-making process.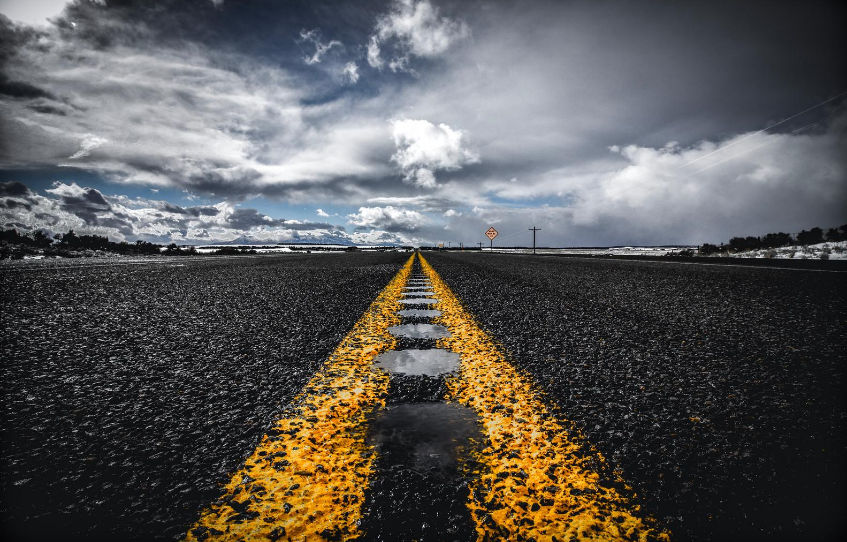 A good approach to lease-end prep is to start with a timeline. We'll work in three phases: 90 days from lease-end; 60 days out and 30 days out. Then we'll discuss what your options are.
90 Days Out: Time For A Little Research
When your lease ends, you've got choices to make and options to consider. Will you lease the latest model of the vehicle you're driving now? Maybe you've fallen in love with your leased vehicle and you'd like to purchase it. Maybe your needs have changed, and you need a larger (or smaller) vehicle. Or maybe you've had your eye on a new Toyota and you've decided to treat yourself.
This is the time to explore. Visit Toyota.com and discover the new models and build your dream car with our fun online tool. Call your dealership and schedule some time to test drive models you're interested in and be sure to ask any questions you may have.
Leaning toward buying your current Toyota? That's a great option. Your next steps: Determine your vehicle's payoff amount by calling (800) 286-0652. Then, review financing options, including vehicle and payment protection plans.
60 Days Out: Inspect and Plan
Your friends at TFS offer a complimentary lease-end inspection, which can be done wherever's easiest for you – home, office or another location of your choosing. This is a great idea, because it will give you all the information you'll need about the condition of your leased vehicle, and any repairs you'll want to make before you return it. If you're planning to purchase your vehicle, this information will help guide you in the right direction.
Scheduling an inspection is a quick phone call away. Call (855) 40 MY TFS to speak to our third-party inspection provider. If you'd rather make your appointment online, you can do that at AutoVIN.
Don't forget to check in with your state's DMV to determine if you'll need to return your license plates at the end of your lease.
In addition to scheduling an inspection, you can use the checklists created to carefully look over the interior and exterior of your vehicle. We'll walk you through assessing wear and tear on paint and body, glass and lights, tires, wheels, wheel covers, seats and trim, equipment, parts and accessories.
If repair work is needed and you'd like to make repairs prior to turning in the vehicle, your local Toyota dealer is a great option to assist you. Be sure to keep all of your receipts for repairs made and review your insurance policy to see if any items may be covered. If your damages exceed normal wear and tear and are not repaired, it can result in fees when your lease ends.
Mileage is another factor. Your mileage allowance was determined at the beginning of your lease. You can find it by looking at your lease agreement. If you can't find your lease agreement, no worries. Just call your local dealer and they'll give you the info. Here's a helpful overview.
If you've gone over your mileage, and hey – it happens, again not to worry. Your lease agreement will explain at what point you'll need to pay any overage amounts. Check out our lease-end FAQs, which answer many common lease-end questions.
30 Days Out: Return (Or Keep!) Your Vehicle, Lease a New One
If you've decided to lease a new Toyota, it's time to make needed repairs and then schedule a turn-in appointment by calling your local Toyota dealer. This is a great time to make sure that all the details for your new lease agreement are in order. Learn more about great lease deals available here. To make things even more convenient for you, TFS waives the disposition fee if you lease another Toyota.
Return your vehicle at the appointed time and pay any remaining amounts owed. Review and sign your new lease agreement, pay any amounts due at signing, then you and your new Toyota are free to go places together.
If you've decided to purchase your current Toyota, you can finance it by contacting your original dealer and arranging for financing with TFS. To purchase your vehicle outright (no financing), call TFS at (800) 286-0652, and we'll provide you with the payoff amount, mailing address and the sale documents you'll need.
Your friends at TFS are happy to answer any questions you may have. Always feel free to contact a TFS loyalty advocate at (800) 874-8822 or learn more by visiting www.toyotafinancial.com.
The information in this blog is offered for informational purposes only. Any product names, logos, brands, images, and other trademarks featured or referred to within the Toyota Financial Services (TFS) website are the property of their respective trademark holders. These trademark holders are not affiliated with TFS and do not sponsor or endorse TFS, or any of its respective websites, products, or comments unless otherwise disclosed. TFS declares no affiliation, sponsorship, nor any partnerships with any registered trademarks unless otherwise disclosed. By clicking on a hyperlink contained within this blog, you may be directed to a third-party website and will be subject to the terms of that website, including those relating to confidentiality, data privacy and security.