Replacing Your Toyota at Lease-End is a Snap
We'll walk you through it.
Tom was nearing the end of his lease and decided he wanted to replace his current vehicle by leasing a new Toyota. He was excited about choosing his next Toyota! The new hybrid models caught his eye, and so did their sporty designs. Along with the excitement, though, he was feeling a little nervous, wondering what his next steps should be. Lucky for him, his friends at Toyota Financial Services (TFS) have helped countless people just like him through scenarios like his before. TFS works extra hard to make replacing a Toyota vehicle at the end of your lease easy and pleasant.
But back to Tom. The first step was definitely the hardest: choosing which new Toyota vehicle he wanted. So many models, colors, and specs to choose from. His strategy included factoring in how much he drives, whether or not he wanted extra space for sports equipment, hiking gear or pets (he did), or whether he wanted the latest and greatest tech (he did). Tom was torn between the Venza and the Grand Highlander Hybrid. Both have stylish design, excellent fuel efficiency and plenty of room for gear but, in the end, the Venza was the Toyota for him.
That tough work behind him, Tom logged into his TFS account to submit his online credit application. After entering his personal and financial details such as housing expenses and employment/income, he was happy to confirm that his excellent credit score of 740 meant he had great deals and multiple TFS lease options to choose from.
Next, he double-checked that his address and other key information was correct in his Toyota Financial account. After that, as he pondered which TFS lease was right for him, he explored the variety of online tools TFS offers. Tom made his decision, feeling well-informed and confident. He downloaded the Lease End Checklist and carefully checked each item off the list, then scheduled a complimentary pre-inspection with AutoVIN.  Pro-tip: Optimal timing for the inspection is about 60 days before lease-end. AutoVIN is about convenience – they'll even come to your home or office to do the inspection. To schedule, visit autovinlive.com or call (855) 40-MY-TFS.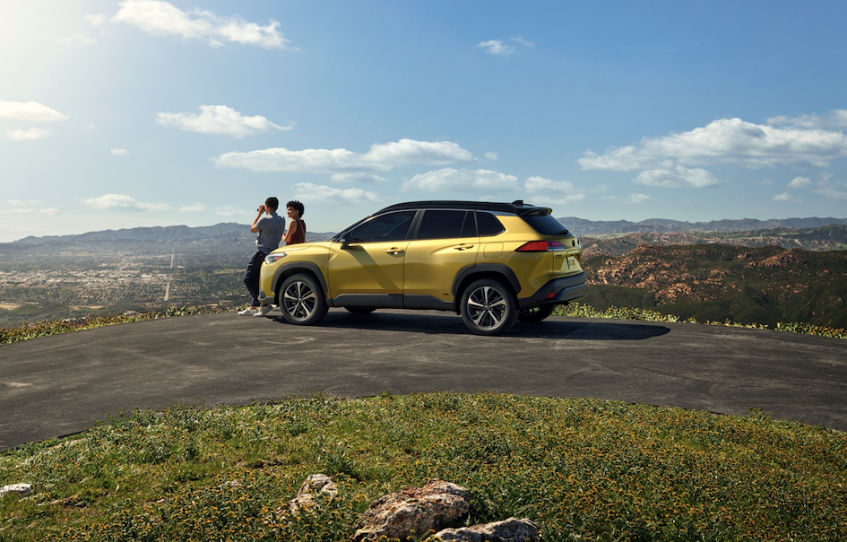 At his inspection, he realized there were a few minor dings and scratches that needed repairs. Because he'd done his homework 48 months ago when he leased his current Toyota, he'd bought himself some peace of mind by purchasing an Excess Wear and Use Protection Plan. Tom took his Toyota to an authorized Toyota Service Center and was ready to return his current Toyota vehicle and pick up his new, Celestial Black Venza XLE. 
He scheduled a return appointment and was careful to bring with him all sets of keys, the tool kit and owner's manual, odometer disclosure statement and any equipment that came with the vehicle. He confirmed his mileage, signed a statement and took a copy with the name of the Dealer Associate written on it. At the same appointment, he picked up his new Venza and just like that, he was on the road.
It will be years before he has to think about lease-end, but when he does, Tom knows TFS will be there for him every step of the way.
The information in this blog is offered for informational purposes only. Any product names, logos, brands, images, and other trademarks featured or referred to within the Toyota Financial Services (TFS) website are the property of their respective trademark holders. These trademark holders are not affiliated with TFS and do not sponsor or endorse TFS, or any of its respective websites, products, or comments unless otherwise disclosed. TFS declares no affiliation, sponsorship, nor any partnerships with any registered trademarks unless otherwise disclosed. By clicking on a hyperlink contained within this blog, you may be directed to a third-party website and will be subject to the terms of that website, including those relating to confidentiality, data privacy and security.